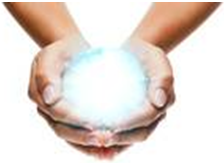 Health Information Systems, especially for Hospitals, have been implemented in France during the last 20 years in a total lack of transparency. Since this situation harms dangerously the system and its actors – customers as well as providers – it seems convenient to make an end to it and to establish at last the paramount transparency allowing the develoment of this market for the benefit of our nation.


In this spirit, and since this French specifity constitutes a very severe exception, the LESISS Federation launched a socially-aware operation in order to clear up this lack of transsparency. Socially-aware, because information about the use of public funding is a basic right of any tax-payer. Besides, nobody should worry about this operation of clarification.

This rightful request of clarifiation was launched by LESISS during the last pring and it begins to show some results. After having directly received not a single document from the relevant public groups, after having referred the case to CADA (French Commission for the Access to Public documents, depending on the French Prime Minister), the LESISS federation has been allowed to gain access to the so requested informations. This phase is now in progress.

At this stage, in accordance with its own obligation of transparency and without waiting the full results, LESSIS releases on its web site a first collection of documents, among them, the answers and the decisions pronounced by CADA.

In addition, those informations are completed by a unique list which is released for the first time – at this stage, it is related only to hospitals – of some discrepancies in the French market of Health Information Systems. This list shall be enriched and upgraded, it is available for Public Audit and Accounting Offices, the Administration and the Parliament.

This « Transparency » opération is obviously not aimed at favouring any actor, but, on the contrary, at establishing – and at enforcing – the respect of a corpus of rules, identical and therefore fair for all of them.

LESISS is confident that all the involved actors, the Administration and its various services, to begin with, as well as the customers, will facilitate this quest for transparency. At the end of the process, the purpose is to facilitate a decrease of the public budget deficit and the setting up of a promising industry for the benefit of our nation. A lot of jobs are at stake.




Last update : 24/10/2012