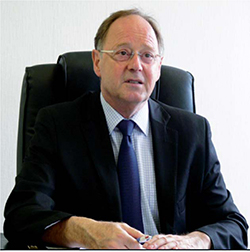 Obviously, impressive technological achievements have confirmed the French industrial know-how, among others in aeronautics, space and luxury. However, in the current crisis our country's economic excesses show how bad France treats its industry.
To stop the slaughter, the executive has created 13 "Industrial innovative sectors" one of which concerns health, strongly biased towards "pharma" sector. With a predictable consequence: in this institutional framework, exploring ways to develop the information technology components of this field will revolve primarily around telemedicine services for people with chronic conditions.
But although interesting, this aspect is only one of many facets of digital health at the time of an irresistible ownership of their health by citizen
. And this groundswell is obviously not confined to older people suffering from polypathologies. Rather, it is from birth to end of life that services offered to health consumer must be designed. In addition, efforts cannot be limited to the monolithic treatment field, but should expand quickly - as it is already the case in many countries – from prevention, education, nutritional monitoring, autonomy, up to well-being and good living.
In this regard a
recent study from the United States
(article in French) shows that
the entire spectrum of digital health is an important source of value and employment creation
and may in addition contribute to a rebalancing of our trade balance. Even the CNIL (the French Data Protection Authority) positions on the subject with formulating recommendations about the
quantified self
, part of a fast-growing global demand that is far from being reduced to serious diseases. Concept about which
it is also unsure as to how long citizens and consumers will hesitate before using abroad offers to meet their needs and desires if local ones do not grow quickly on our territory
.
Thus, to express its full potential with this inevitable change, digital health must now revolve around two axes. The clinical component first, evidence-based and with technical platforms that secure performance. Then the involvement of the citizen, actor of his own health in relation to the medical profession, which rises very quickly now in power. In this new bipolar environment the technology facet is not an end in itself but a simple and essential interface to operate harmoniously these two complementary levers.
In this context of rapid changes, economic actors can no longer simply wait for a "top-down" approach of the calls for projects conceived in Franco-French Parisian salons and funded by the incredible tangle of multiple counters of public money. Instead, it is time for a concerted response of the actors of civil society alongside the dynamism of regional bodies, watching with an international focus.
Without waiting more than he can offer, our Federation's goal is fully in line with the
expectations of the State
, which "
expects that companies organize themselves collectively to provide the means to create jobs, adapt and develop employee skills, to innovate and invest in France, to export to the most promising markets
."
Designed to both meet the expectations of the public power and the request of our citizens
, LESISS "Alliance" offers, currently under construction and natively designed to meet international opportunities, are designed to give a new impetus to the digital health market. Build. Together.
Bernard D'Oriano, President
Read the article (in French) "The time has come for the Alliance (with the kind permission of the Editor in Chief)